Your requirement for charging stations
Dynamic or static smart charging:
Opt for smart management of your EV charging!
Control costs
Optimise your electric installation
Optimise your charging time
e-Totem offers 3 levels of service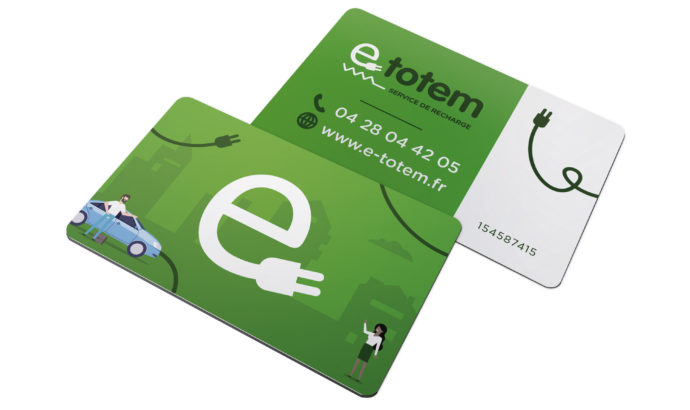 The e-Totem card provides access to numerous charging points in France (EMSP).
En Savoir Plus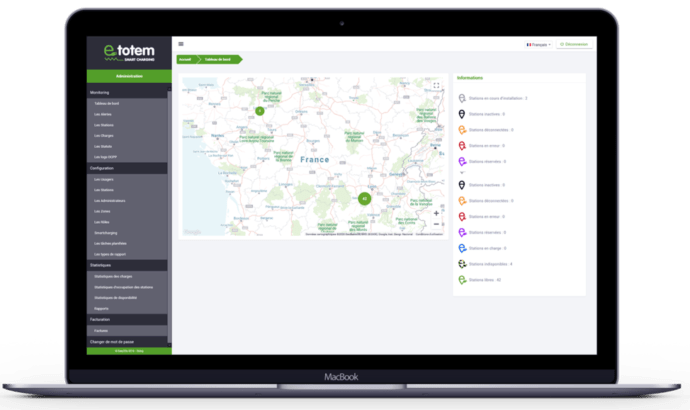 e-Totem also offers a supervision system and an outsourced management service for charging station networks (CPO).
En Savoir Plus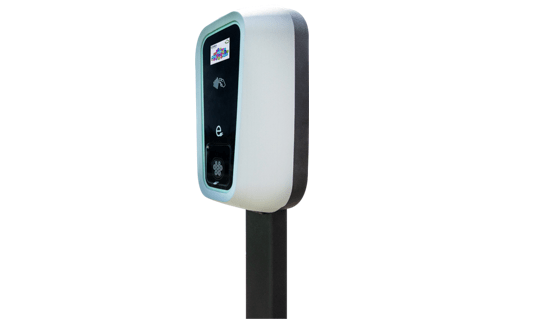 e-Totem supplies a complete range of fast or rapid charging stations for private car parks and on-street locations.
En Savoir Plus Support French industry with products 100% made in France!
All e-Totem charging stations are designed and built in our 2 plants in France.
in Aytré in Charente Maritime;
in Saint-Bonnet-le-Château in Loire
Our models of charging
station "e-Totem has been supporting EFFIA with its roll-out of electric vehicle charging stations for four years. We now have almost 1,000 charging points spread all over the country, the result of a partnership approach that has enabled us to co-build a tailor-made ecosystem (infrastructure and services). "

"At Bayer we have been encouraging our staff to use soft, clean modes of transport for a long time. Installing charging stations on our Loos was the logical next move following on from all that we had already done to contribute to improving air quality in our region. Choosing e-Totem meant choosing Made in France since everything from design to the operator service takes place in France."

"We needed a charging station for staff and visitors. E-totem provided us with a modular and above all ready-to-go solution, taking care of all the technical and administrative aspects. Personally, I spent a minimum of time on the matter, but we came out with a functional, ergonomic charging station that meets our needs. We plan to deploy more of this type of solution in the near future."
Contact
E-totem
Immeuble le Rocacier, 15 rue Camille de Rochetaillée
42000 Saint-Etienne